Beat Premature Ejaculation with these Exercises
---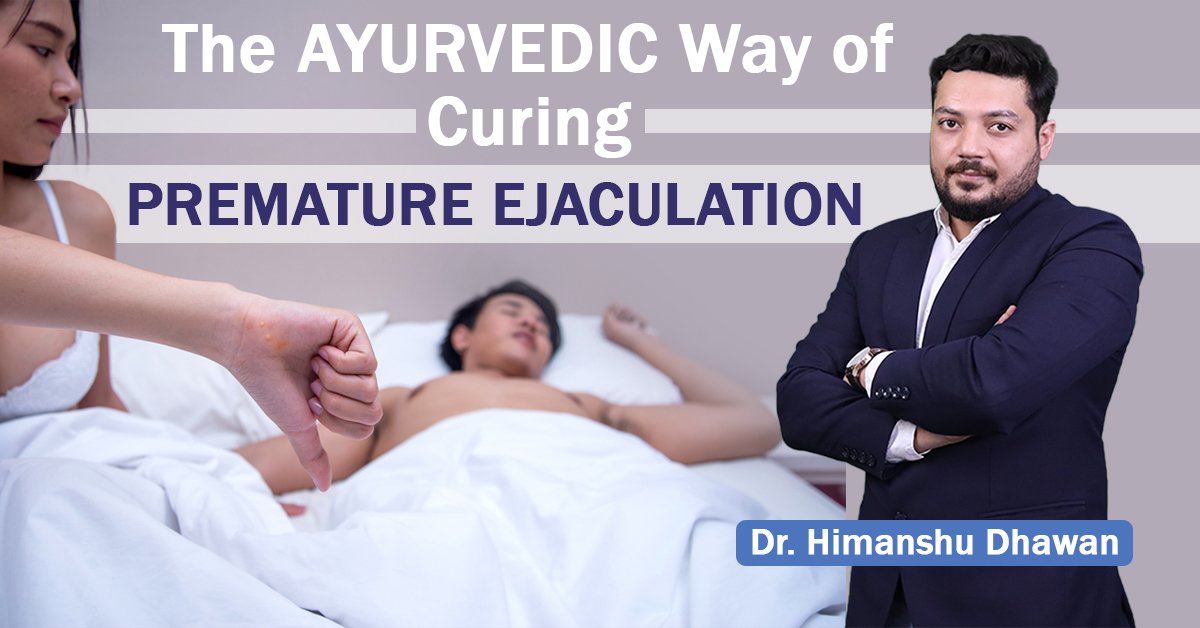 Premature ejaculation is a common male sexual disorder that affects approximately 4-39% of men of all age groups. The National Institute of health and care has found that premature ejaculation affects nearly 20-30% of men globally.
 
 Premature ejaculation, also called as early ejaculation, is a sexual disorder that occurs in men. Pre-Mature Ejaculation can be defined as an early discharge of semen when indulged in sexual activity caused by minimum penile stimulation, whereas typical men's ejaculatory latency is approximately 4-8 minutes.
 
 "It is said that men who struggle with this disorder have less control over their ejaculation, and many men have reported that they wished they lasted longer in bed." 
 
 Men struggling with premature ejaculation often report emotional and relationship distress, and some men feel embarrassed and do not indulge in a sexual relationship. Women consider premature ejaculation less of a problem, but studies have shown that the condition also causes stress to female partners. 
 Men avoid talking about their sexual problems which then worsens in time and causes permanent ailments which is why men themselves attempt to treat premature ejaculation by various means such as by distracting themselves and trying to focus their attention away from sexual impulses, medications that help to slow down ejaculation, and by going for surgeries such as Selective Dorsal Neurectomy(SDN)and Glans penis augmentation.
 
 Some of the above treatments are effective, and some might even give bad side effects for the lifetime; that is why it is suggested to go for Ayurvedic treatment for Premature Ejaculation at Dr. Health that uses sexual therapies to correct the condition from its root and allow to have a stress free life.
Disclaimer:  Before performing these exercises, Kindly consult your doctor or an Ayurvedic physician. Never exert yourself while doing these exercises. If in case pain occurs while performing these exercises, kindly stop right there and make sure you are doing the exercise correctly, or consult a professional instead. This website is not responsible for anything wrong that happens to you while performing these exercises.
Ayurvedic therapy concentrates on treating the root cause of the disease which uses natural ways, medicines that does not cause any side effects.
For premature ejaculation Ayurveda suggests going for right exercises for a quick recovery.
Recommended exercises to perform are Kegel Exercise, Cat and camel Exercise, and Butterfly exercise. 
These exercises help to strengthen the muscles in the pelvic region that is in charge of urinary control (starting and stopping the flow of urine) and also help to build control over pubococcygeus muscles that are responsible for triggering orgasm and ejaculation.
Kegel Exercise (Pelvic Floor Exercise)
To perform this exercise, start by lying on your back, bring up your keens, your hands on the sides of your hips, and keep your head down. Now push your stomach upwards; you will feel a stretch in your pelvic area; while doing so, inhale. Lastly, release yourself from this posture and bring back your belly to the normal position. While doing so, try to get the feel of contracting the pelvic floor muscles (Pretend as if you are trying to avoid passing gas). Once you have identified the right muscles, you can perform the exercise while sitting and standing.
Cat and Camel Exercise 
To perform this exercise, get down on your hands and your knees, keep your knees apart according to the space of your hips and your hands directly below your shoulders. Tighten your abdominal muscles and arch your spine upwards towards the ceiling. Hold the position for 10 seconds, then slowly relax your back. Next, allow the stomach to fall downwards to the floor and bring your hands together and stretch your back downwards in a swayback position. Hold the position for 10 seconds and repeat this sequence at least three times or more. 
Butterfly exercise (Bhadrasana)
To perform this exercise, sit straight with an erect spine and spread the legs straight out. Now flex both the knees and bring them near to the pelvic region; the soles of the feet should be touching each other. To obtain this posture, use your hands to pull the feet as close to your groin area. Next, take a deep breath and press the thighs and knees towards to floor. Keep gently pushing the knees downwards. After this posture is attained, start flapping the bended knees up and down like a butterfly's wings. You will sense a stretch in the inner thighs and the groin area. Take a deep breath and bring the torso up. As you exhale gently, release the posture, straighten the legs, and relax.   
 At Dr. Health, male sexual disorders are treated under the guidance of Himanshu Dhawan, who has expertise in treating patients with similar conditions. As a result, we have successfully treated thousands of people struggling with infertility problems such as Premature ejaculation, Low sperm count, Nil Sperm Count, Erectile Dysfunction and Varicocele.
Author Name:  Shijo V Thomas
To know more about our treatment and our services, Kindly go to our website or our YouTube channel.
Categories
Type your comment...
Name
Email
Looks good.
Please type something to post a comment.
Please enter your name.
Please enter a valid email address.